Do you want to learn more about the biggest dairy farms in Pakistan? Are you curious to see where your favorite dairy products come from? If so, then this blog post is for you! We've rounded up the top five largest dairy farms in Pakistan and are excited to share what we've found with you.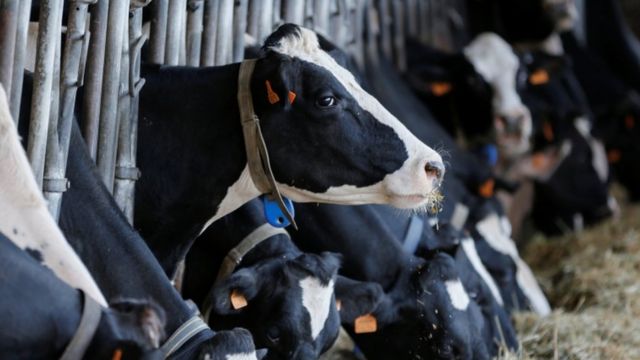 Introduction to Dairy Farming in Pakistan
Dairy farming is a major sector of the agricultural industry in Pakistan. It is the fourth largest milk-producing country in the world, with around 80% of milk produced by small-scale farms in rural areas. The livestock sector makes up the majority of value added agriculture and 11.7% of total GDP, with cattle making up 53% of the national population and contributing 35% to total milk production.
The main issue with dairy farming in Pakistan is that yields are low due to poor animal genetics, lack of feed and water quality, inadequate housing and health care, as well as poor management practices. To combat this, the Government has implemented several initiatives such as providing technical assistance to farmers and establishing Livestock and Dairy Development Boards across the country.
Large modern dairy farms represent less than 1% of total dairy animals and milk production in the country but are still important for providing employment opportunities to farmers and ensuring a steady supply of fresh milk products for local markets. They require significant investment, including capital costs such as land acquisition and construction costs for housing facilities; equipment purchases; feed procurement; veterinary services; labor costs; etc.
Overall, dairy farming plays an essential role in Pakistan's economy by providing employment opportunities to small-scale farmers while also helping contribute to food security throughout the country.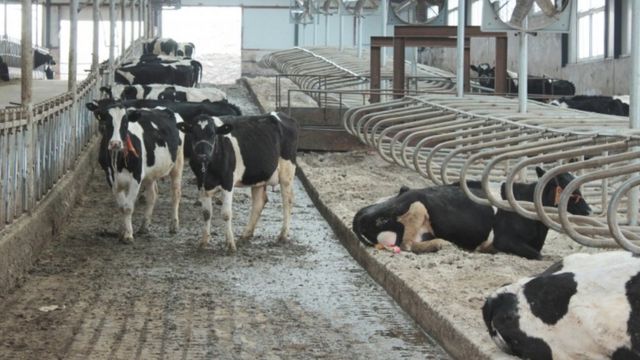 Overview of the Dairy Industry in Pakistan
Pakistan is one of the leading producers of milk in the world, ranking 4th behind India, China and The United States. Dairy farming in Pakistan is an important part of the economy with an estimated annual production of 29 million tons in 2004-2005. Dairy and livestock sector contributes 49% of value addition in the agriculture sector and 11.4% to Pakistan's GDP, which is higher than the global average.
Most dairy farming in Pakistan occurs at a small scale in rural areas (80%) and peri-urban farms located on the outskirts of major cities (15%). These modern dairy farms represent less than 1% of total dairy animals and milk production in the country. Peri-urban dairy farms are mostly owned by market-oriented farmers who have access to modern technologies.
The biggest challenge facing Pakistani dairy farmers is low milk yields due to poor genetics, inadequate nutrition and lack of proper management practices. For landless farmers living in rural areas, milk production provides a major source of livelihood and economic security.
The Biggest Dairy Farms in Pakistan
Pakistan is home to some of the biggest and most innovative dairy farms in the world. With over 50 million animals producing 34 billion liters of milk annually, Pakistan is the fifth largest producer of milk in the world.
Leading the way among these dairy farms is Bhatti Dairy Farms located in Faisalabad, Punjab. This state-of-the-art farm has 5,900 Australian and Dutch breed cows and a milking capacity of 4,500 animals. This makes it one of the largest dairy farms in Pakistan.
Nishat Dairy is another major player in Pakistan's dairy industry. This large farm has a herd size of 6,200 animals and produces a variety of products such as cheese, butter and yoghurt for both local and international markets.
JK Dairies is also well known for its contribution to Pakistan's dairy revolution. The subsidiary corporation was established to modernize traditional farming methods by introducing automated milking systems and other technological advancements.
Umer Farms is another innovative farm that stands out due to its use of modern farming techniques such as robotic milking systems and automatic waste disposal units which helps them to maximize their efficiency while keeping up with global standards.
The big corporations like Nestle, Friesland Campina, Engro and Cargill account for only 5 percent of the total output while small farmers make up the rest – proving that even small companies can make a difference when it comes to producing quality food products for consumers around the globe!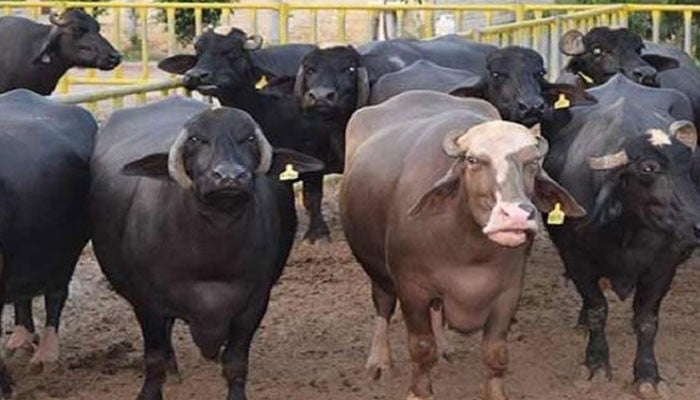 1. Al-Habib Dairy Farm
Al-Habib Dairy Farm is one of the biggest dairy farms in Pakistan. Established in 2015 by Bank AL Habib and Nestle' Pakistan, Al-Habib Dairy Farm provides short, medium and long-term financing facilities to dairy farmers affiliated with and duly registered with either Bank AL Habib or Nestle' Pakistan. The farm operates on purpose to encourage dairy farmers to establish their own dairy farms in order to meet the growing demand of dairy products at reasonable prices.
Al-Habib Dairy Farm plays a vital role in the agricultural sector of Pakistan. With about 34 billion liters of milk produced annually from 50 million animals, it contributes 6% of total world milk production and helps industries down the line by providing them with raw materials. The farm processes, promotes and facilitates contract farming for its dairy farmers. It also provides financial services such as loans, microcredit and other forms of assistance to help them run their businesses more efficiently.
Nestle is one of the two largest companies associated with Al-Habib Dairy Farm and has an agreement with Bank AL Habib under a State Bank initiative to promote small businesses in the country. Through this partnership, Nestle has been able to provide support for its suppliers by providing technical assistance, training on best practices while giving access to high quality inputs such as fodder seeds and baby calves that help increase their productivity. This has enabled them to produce better quality milk at affordable prices while also contributing towards sustainable economic development across rural areas in Pakistan
2. Ravi Dairies Farm
Ravi Dairies Farm is one of the biggest dairy farms in Pakistan, with 3,000 cows and young stock. It is located in Rahim Yar Khan and has its own dairy factory. The farm is owned by JK Dairies and produces milk for both fluid milk and dairy products. Milk production from this farm is a major source of cash income for the landless farmers in the region.
The farm is also part of a program that aims to build the capacity of the University of Veterinary and Animal Sciences (UVAS). This program involves large commercial dairy processing firms that procure milk from farmers. With UVAS's help, Ravi Dairies Farm hopes to increase its production even further, making it one of the most important sources of milk production in Pakistan.
3. Thal Industries Limited Farm
Thal Industries Limited Farm is one of Pakistan's largest dairy farms, located near the major city of Lahore. The farm has 10 dairy animals, including 8 buffaloes, 22 goats, 16 sheep and 7 cattle. It also houses 2 or 3 buffaloes, donkeys, 21 mules and 0.05 mules on average. Thal Industries is committed to sustainability and providing quality nourishment for their animals. They have a state-of-the-art biological control laboratory at Layyah Sugar Mills to ensure the best possible environment for their livestock. The company also has two sugar manufacturing units which provide refined sugar and other products to meet the needs of their customers. Potential opportunities exist in district agriculture, livestock and irrigation departments with whose guidance the team was able to conduct research on potential solutions for drought-related challenges faced by farmers in Pakistan. Ultimately, a crisis in dairy and meat industry will increase prices for consumers but Thal Industries Limited Farm is doing its best to remain a reliable source of quality nutrition at an affordable price.
4. Mardan Milk Producers Cooperative Union Limited Farm
Mardan Milk Producers Cooperative Union Limited Farm is one of the leading dairy farms in Pakistan. Located in district Mardan, it produces over 25 million liters of milk every year, making it one of the top milk producers in the country. The farm has a large base of cattle for milk production and also offers a range of other services to its customers such as dairy products, animal feed, and veterinary treatment. Mardan Milk Producers Cooperative Union Limited Farm is part of the Pakistan Agriculture & Dairy Farmers Association which works to promote the welfare and interests of dairy farmers in Pakistan. The association provides financial assistance, technical training and support to small-scale farmers to help them become more efficient and successful with their businesses. Through its initiatives, Mardan Milk Producers Cooperative Union Limited Farm is helping to improve milk productivity as well as providing an important source of income for many rural households.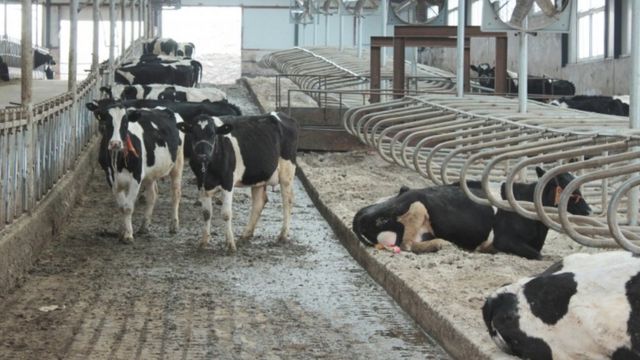 5. Pakistan Milk Foods (Pvt) Ltd. Farm
Pakistan Milk Foods (Pvt) Ltd. Farm is one of the biggest dairy farms in Pakistan. It has 57 – Model Town, Lahore as its headquarters and tel: 042-111-226-455 for contact. The farm provides fresh milk and products to consumers all over the country and is a major contributor to the booming Pakistani dairy industry which ranks 4th in the world according to FAO.
The subsistence farmers form the majority of dairy farmers in Pakistan, contributing 70% of total production. These farmers usually own 1 to 5 cows or buffaloes from which they produce milk, cream, butter and other dairy products which are sold at local markets or supplied to larger companies such as Nestle Foods PvT Ltd.
Pakistan's livestock sector has enormous potential for sizeable earnings with many Dairy Products Manufacturing Companies such as Cattle Kit Pvt Ltd operating within the country. Last December, Royal Friesland Company acquired 51 per cent of Engro Foods Pakistan making it one of the largest private sector foreign investments ever made in this field.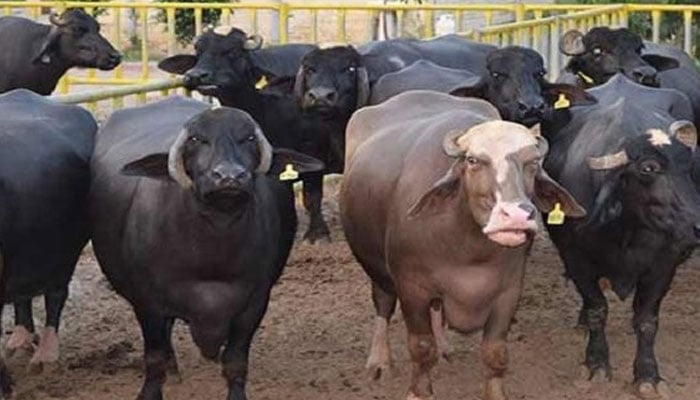 6. Soneri Dairies Pvt Ltd Farm
Soneri Dairies Pvt Ltd Farm is one of the leading dairy farms in Pakistan. It is part of the Umer Group, a large business conglomerate in the country. The farm has vast agricultural land located in District Khushab and is easily accessible to all utilities and infrastructure which give them a competitive edge. Soneri Dairies prides itself on its high-yielding dairy cows and advanced technology used for their care, making it one of the most successful dairies in Pakistan. They are also known for their commitment to providing quality milk products to their customers that are safe to consume. Soneri Dairies Pvt Ltd Farm also works with farmers to help them improve their farming practices and increase productivity for a more sustainable future.
7. Agro Based Industries Pvt Ltd., Dhudial Farm
Agro Based Industries Pvt Ltd., Dhudial Farm is one of the largest dairy farms in Pakistan. Located in Mirpur Khas Division, it is a state-of-the-art facility that produces high-quality milk from buffaloes and cows. It has been providing fresh and wholesome milk to its customers since 2011. The farm comprises of over 1000 heads of cattle and employs about 200 staff members to look after them. The farm adopts modern technologies such as automated milking machines and advanced feeding systems to ensure maximum efficiency. They also have a well-equipped laboratory for analyzing the quality of milk produced by their cows and buffaloes. Agro Based Industries Pvt Ltd., Dhudial Farm's commitment to quality has earned them the trust and loyalty of their customers, making it one of the most successful dairy farms in Pakistan today.
8. Punjab Livestock and Dairy Development Board (PLDDB) Ali Pur, Jhelum Road, Chakwal Farm
The Punjab Livestock and Dairy Development Board (PLDDB) Ali Pur, Jhelum Road, Chakwal Farm is one of the biggest dairy farms in Pakistan. It specializes in producing milk, meat, and other animal-related products. PLDDB is home to a pure breed of Sahiwal cow and provides services such as revamping of extension services and capacity building of livestock farmers through Farmer's/field days. Furthermore, they also provide visits by mobile veterinary disease directory, administrative department headed by Sardar Shahabuddin Khan Seehar, Minister for Livestock & Dairy Development; development and implementation of a Livestock Export Strategy; providing nutritious food and improving the quality of semen; bringing livestock farmers into pre-feasibility study; dairy farm with 25 animals; Small and Medium Enterprise Development Authority (SMEDA); Government of Pakistan as well as jobs advertisement dated about 2 April 2022. All these efforts are made to ensure that the sector can thrive in today's changing environment which includes introducing modern technology for improved efficiency.
9. Sahiwal Cattle Breeders Society (SCBS) Sahiwal and Okara Districts, Punjab ProvinceFarm
The Sahiwal Cattle Breeders Society (SCBS) is a leading organization dedicated to the preservation and promotion of the Sahiwal breed of cattle in Pakistan. Founded in the districts of Sahiwal and Okara in Punjab, SCBS is committed to supporting the development of dairy farms that use this hardy and productive breed. The Sahiwal cattle are native to the dry Punjab region, which lies along the Indian-Pakistani border. They were once kept in large herds by professional herdsmen, primarily for milk production.
SCBS offers a range of services to its members, including access to high-quality semen and embryos from registered bulls, as well as training sessions on animal husbandry practices and veterinary care. The organization also works closely with local research centers and universities to promote scientific studies related to improving herd health, breeding techniques, nutrition, management practices, and other aspects of dairy farming.
The SCBS has made great strides towards preserving this unique breed of cattle by promoting their use in modern dairy farming operations across Pakistan. By providing farmers with access to better genetics and improved husbandry practices, they aim to ensure that future generations will continue to benefit from these hardy animals' milk production capabilities.